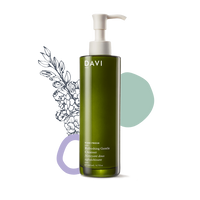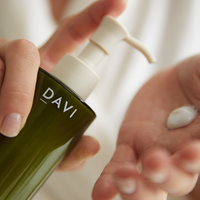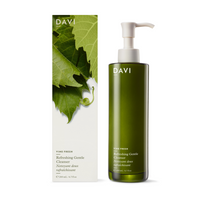 Refreshing Gentle Cleanser
Description
Rich in grape and grape seed extracts, our soothing antioxidant formula detoxifies skin and removes makeup for a brighter, fresher you. No more environmental impurities caused by your daily life. Leave your skin feeling softer, cleaner, and fully hydrated with our favorite foaming cleanser. 
Benefits
– Removes makeup
– Detoxifies and cleanses skin 
– Hydrates and softens skin
– Brightens and evens complexion
What's In It
Water, Grape Seed Extract, Cucumber Fruit Extract, Bergamot Fruit Extract, Melon Fruit Extract.

Full Ingredient List: Water, Sodium Cocoyl Isethionate, Stearic Acid, Glyceryl Stearate Se, Myristic Acid, Cetyl Alcohol, Allantoin, Phospholipids, Glycerin, Isomalt, L-hydroxyproline, Wine, Maltodextrin, Resveratrol, Inulin, Propylene Glycol, Propanediol, Sodium Benzoate, Menthyl Lactate, Vitis Vinifera (Grape) Seed Extract, Vitis Vinifera (Grape) Vine Extract, Vitis Vinifera (Grape) Extract, Vitis Vinifera (Grape) Leaf Extract, Vitis Vinifera (Grape) Root Extract, Vitis Vinifera (Grape) Fruit Cell Culture Extract, Cucumis Melo (Melon) Fruit Extract, Cucumis Sativus (Cucumber) Fruit Extract, Citrus Aurantium Bergamia (Bergamot) Fruit Oil, Vitis Vinifera (Grape) Seed Oil, Tocopheryl Acetate, Caesalpinia Spinosa Gum, Xanthan Gum, Caprylyl Glycol, Hexylene Glycol, Phenoxyethanol, Ethylhexylglycerin
100% Clean & Safe
No GMO. No Toxins. No Fillers. No Parabens. No Artificial Colors. No Artificial Fragrances. No Synthetic Chemicals. No Animal Testing.
How to Use
Apply a quarter-sized amount of cleanser to a damp face. Gently massage foam into your face for 30 seconds, using a circular motion. Rinse thoroughly with water and pat dry. Want to complete your daily routine? Use our Urban Protection Essential Moisturizing Cream after cleansing your face.
The DAVI Promise
All Natural
We use only the best ingredients for your skin.
Sustainable
We give back to the earth what we take.
Ingredient Spotlight
Vitis Vinifera
Extracted from the seeds of grapes picked by hand in the Napa Valley, Vinis Vinifera (the common grape vine!) is a natural antioxidant that works as an anti-inflammatory to help detoxify and brighten skin.